Airway, Breathing, Circulation.
Across the globe, we are united in our dedication to human rights
Get the latest information from the National Health Service about coronavirus.​
We are a team of wonderful, professional carers who provide support and quality care to elderly people living in their own homes. We are a professionally, trained and qualified team with a wealth of caring experience.
Our professional carers are employed and trained to the very highest standards. Our experienced carers enhance the quality of life with companionship at home.
WE FACILITATE PERSON CENTRED CARE
We support our customers continuity of care and a choice of carers to match their needs. The Individual and person centred care plans with all individuals able to have their wishes listened to and flexibility to meet their needs including, personal care, companionship, cooking, administrating medication and the most importantly, our services will give peace of mind. We provide a full 24 hour backup and support services.
Our mission is to support customers with all aspects of their day to day living, so they can enjoy the best possible quality of life.
We see each of our customers as unique, with their own individual lifestyle and needs. Our principal belief is one of delivering a continually high quality service that develops relationships and actively encourages out customers well being. We aim to achieve and maintain this.
We are dedicated family with a combined 27 years experience  in the health care industry. Over the years we have learnt to work together with some amazing people with a variety of health problem and grew up together.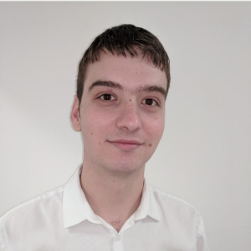 CO-Founder / Deputy Manager
Supervisor / Administrator
McAlpine Care Professional Awards 2020
We would like to take this opportunity to congratulate ABClivein Care Hampshire Team on winning the Team of  The Year2020.
My father is disabled with dementia. My mother has dementia also. I cannot thank the carers enough for the professionalism and kindness shown to my father and my mother. They go beyond their call of duty and I'm bowled over by how kind and caring you are and by your patience shown to my parents. The support they give me is incredible. I never thought in 12 years of caring for my parents, people out there existed who genuinely care for their patients. A huge thank you to our carers, both of you are amazing. I feel so very grateful for your hard relentless work daily, you come here four times a day with a smile, without being intrusive - what a perfect team you are. They have super back up from ABC to make this all work. Bravo. I more than highly recommend this team, without hesitation.
Lesley S
Client
This service is excellent. The carers are courteous and well informed. A very useful and well run daily service.
M H
Client
After my father in law had few Home care organizations and wasn't satisfied with the care received .ABClive in Care was rememended by a friend of mine .All staff are just amazing,they changed my father in law's life,he smile again and feels happy. My father in law is treated with dignity and respect, he is supported by skilled staff.I can not thank enough to all ABClivein Care staff and management team for all they do for us. I highly recommend ABClivein Care .They are amazing .
A. C.
Client
We have been so impressed with the care provided by ABClivein Care. Their communication is wonderful, so even though we are overseas we always have contact, meaning issues never escalate and are resolved quickly and easily. The carers are warm, respectful and flexible, providing a family like care for our loved one. Highly recommended.
Mark H
Client
Gabriela and staff at ABC livein Care have been caring for my grandfather for several weeks now. They are attentive, supportive and help him with anything he needs. He looks forward to there visits every day and speaks highly of them. I don't know what I would have done without them stepping in to help me as I was juggling 4 children and caring for my grandfather. As a family we highly recommend them
Lorraine T
Client
Commitment and dedication. ABC live in Care staff are very professional, well trained and respecful. They cared for my husband for long time and now they care for me I feel safe with them . ABC LiveIn Care started as my care provider in July this year. I have been totally satisfied to date.The communication from the team has been excellent.I am very impressed with the training provided to new carers before they undertake my care needs and in particular with regards to my wash and dress.I always feel safe and treated with dignity.I have always found the staff polite and courteous.I would have no hesitation in recommending this care company to any potential clients.
Kevin H
Client
Commitment and dedication. ABC live in Care staff are very professional, well trained and respecful. They cared for my husband for long time and now they care for me I feel safe with them . They delivering extremely high level of care and can recommend them at any time.The carers are friendly and it's like having friends coming to visit me . I can not thank enough for all their help.
Margaret H
Client
As a member of staff working for ABC Livein Care, I have had continued support from my first day of work. I felt welcomed and part of the team during my interview. Upon starting I was given in house, online and shadowing training which has given me the skills I have gained and carry on now. All my clients provide positive feedback about our care and how they feel comfortable with us. I always go above and beyond band give them what they deserve. Management team are very good with communication, understand all our needs and we strongly believe to work together as a team.
Stacey H
ABClivein Care Staff
I can only recommend ABC. Very reliable and supportive! Brilliant team! Keep up the good work!
Flavia H
ABClivein Care Staff
As a member of the office staff everyone looks out for each other. For me this is not just a care company but a family and feel proud and honoured to be part of this amazing family and company.
James W
ABClivein Care Staff
Great company to work for! Offers amazing care and great dynamics when it's about its staff. Great management!
Magda Z
ABClivein Care Staff
Really good environment and lovely team. Gabriela, the Care Line Manager, goes beyond and above her powers to take good care of all her team. She makes us feel looked after and encourages us to develop our skills with practical training periodically.
Nicoleta O
ABClivein Care Staff
I have recently joined the ABC LiveInCare Team and they made me feel welcomed, valued, appreciated and have always supported me in my profesional and personal development. I highly recomend the services of ABC live în care and If anyone is looking for a job that makes ghem wanna jump out the bed and look forward to start your shift, then this is the right place.
Mihai R
ABClivein Care Staff